With main shell in place, original battery compartment is accessible, along with programming port for the micro.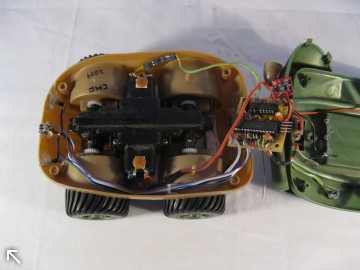 Overview of full customization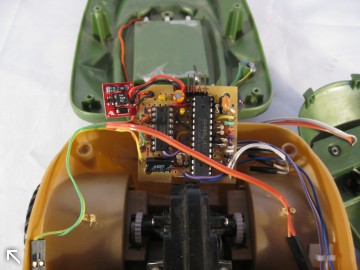 Rear compartment with boost regulator, main board, rear whisker detectors.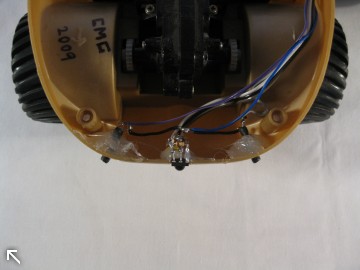 IR detector and emitters up front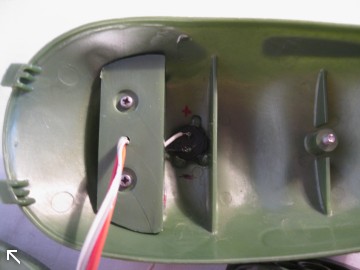 The existing lid, rewired for better control of built-in LEDs and to allow for mounting a small piezo speaker.